BlueStar and Zeblok Ai-Solutions Webinar for Channel Partners (VARs, MSPs, SIs, ISVs)
Originally Aired November 17, 2022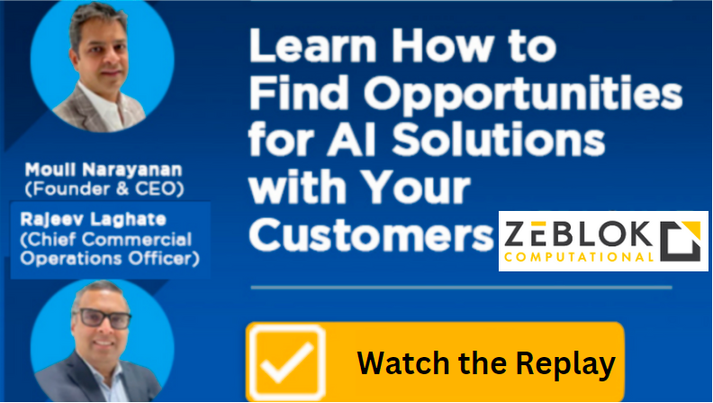 Find opportunities for Ai-Platform Solutions software for diverse use cases and workloads
Find opportunities for Ai-Platform Solutions software for diverse use cases and workloads
On-Demand Webinar Replay and Presentation Deck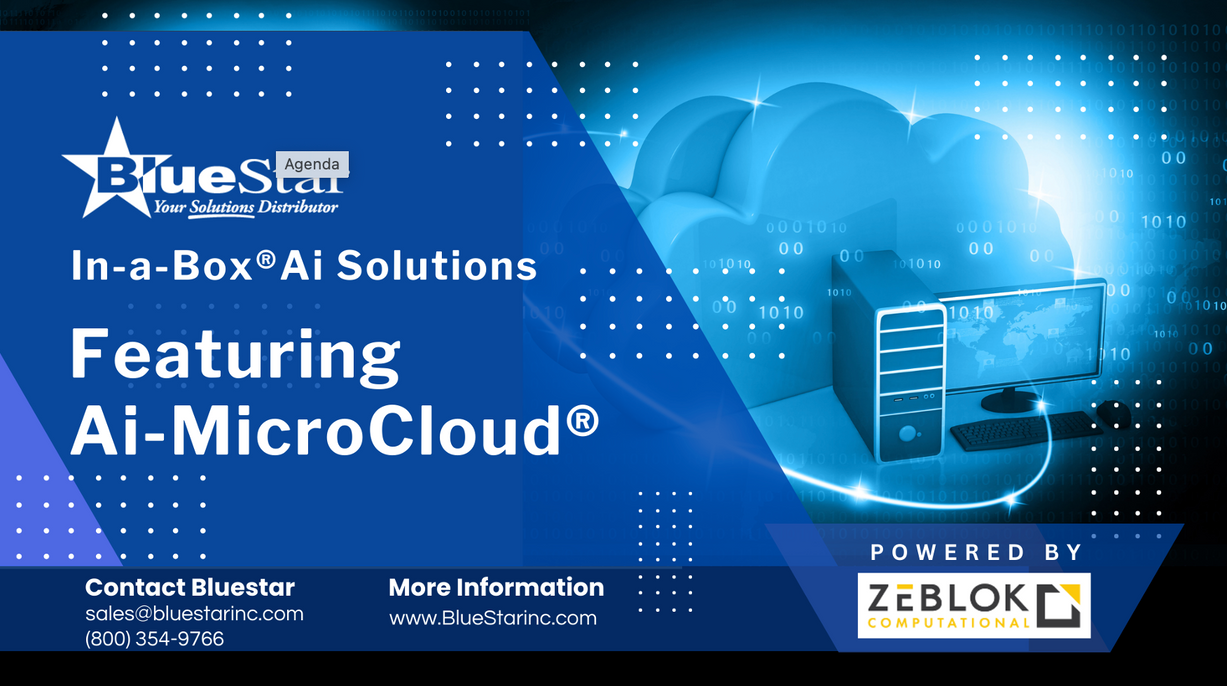 Exclusive access to Bluestar In-a-Box® AI Solutions featuring Zeblok Ai-MicroCloud® Webinar Presentation (PDF)
Watch Full BlueStart In-a-Box® Ai Solutions Featuring Zeblok Ai-MicroCloud®
Download eBooks & Brochures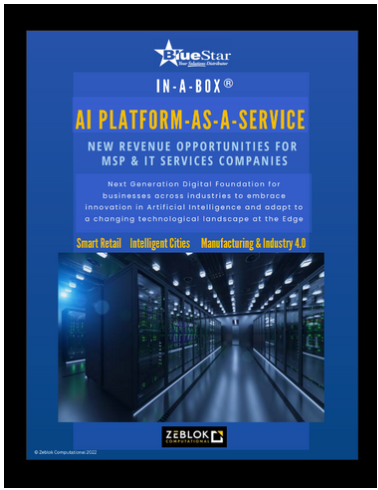 eBook for MSPs & SIs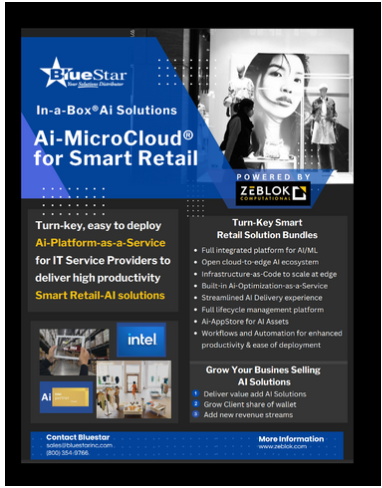 Smart Retail In-a-Box®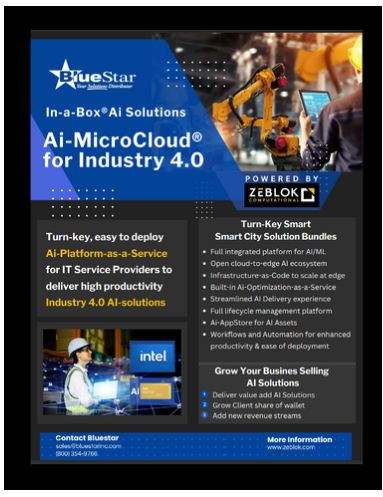 Industry 4.0 In-a-Box®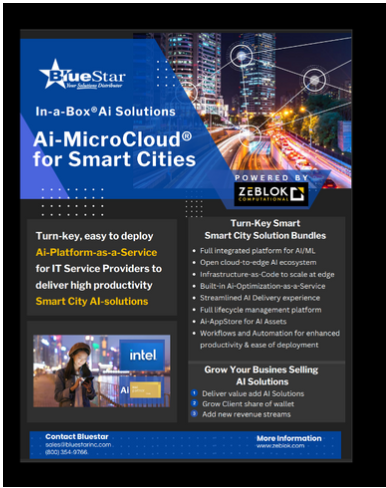 Smart City In-a-Box®
About Bluestar
Global Solutions Distributor
Partner Overview :
The Ai-MicroCloud®️ is a single, integrated environment for edge deployments that can shave days, if not weeks, off application development (AppDev), freeing up resources for ML Ops fine-tuning, model optimization or incremental training for new vocabularies. Edge users can deploy on any topology from Cloud to Edge, including public cloud, hybrid cloud, bare metal servers, and scale to thousands of edge hubs and satellite devices.
Partnership Takeaway :
BlueStar, a leading global distributor of Mobility, IoT and AI-based solutions, has signed a business development agreement with Zeblok Computational Inc. to promote the Zeblok Ai-MicroCloud®️ to the BlueStar global network of Value Added Resellers (VARS).
Use Cases of EDJX & Ai-MicroCloud together :
Founder's Vision :
We are excited to kick off a business development relationship with Zeblok. It's the start of a unique AI offering available to BlueStar customers. Zeblok's Ai-MicroCloud with the Ai-AppStore will enable BlueStar VARs to differentiate their business offerings by addressing deployment problems in a cost-effective and simplified manner. Bundled with world class BlueStar OEM server, storage, and networking products, the Zeblok solution can be a game changer for our VARs.
Dean Reverman
VP Marketing, BlueStar
Our channel partners are asking for solutions that enabling new business opportunities, so they can call on new parts of their customer's organization," said Mike Buyington, Vice President of Sales at BlueStar. "The Zeblok Ai-MicroCloud is the door opener to new business opportunities that can lead to higher value added sales opportunities. BlueStar VARS can present a fully managed, easy to deliver solution, and that will grow their business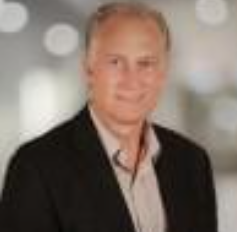 Mike Byington
VP Sales, BlueStar
We are excited to develop business with BlueStar because of their reputation for offering world class products and solutions through their large network Value Added Resellers. Edge-Ai is an ecosystem play, and BlueStar's diverse offerings of hardware and software, means the VAR channel can deliver innovative solutions that meet the needs of businesses across industries and use cases. We look forward to helping BlueStar VARS reach new markets and achieve greater business success!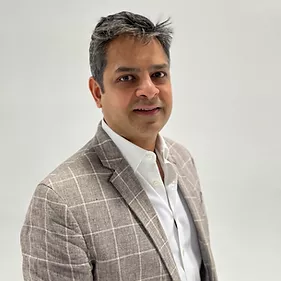 Mouli Narayanan
CEO, Zeblok Computational
Contact us to Discuss your AI Customer Requirements
Zeblok Ai-Subject Matter Experts Build an Edge-AI Lab Experience
©️ Zeblok Computational Inc. 2022